Pianist / Composer
Contemporary Instrumental Music
Joe is.... an accomplished jazz pianist with a résumé of years of performing and composition to back him up.
His playing is both powerful and stunning in its competence and elegance.
          Will Ackerman - Grammy Award winning producer/guitarist and founder of Windham Hill Records
Heinemann's piano melodies.... are reflective, intimate, unquestionably personal and heartfelt,
and were recorded with superb attention to detail.
          Bill Binkelman - Zone Music Reporter
Heinemann's playing seems almost effortless in its ability to communicate ideas and emotions.
          Kathy Parsons - mainlypiano.com
Although the terms "composition" and "improvisation" may seem contradictory,
Joe has combined them to create a stunning body of work that draws from the best of both of them.
          Michael Diamond - Music And Media Focus
Free Fall by Banzi / Heinemann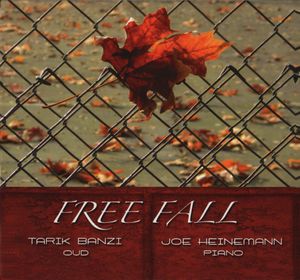 Tarik Banzi and Joe Heinemann
have a very beautiful World Music CD.

This CD is very unique in bringing two
extremely expressive artists together
for a rare recording. An amazingly heartfelt
collaboration for this day and age.

Free Fall is here.